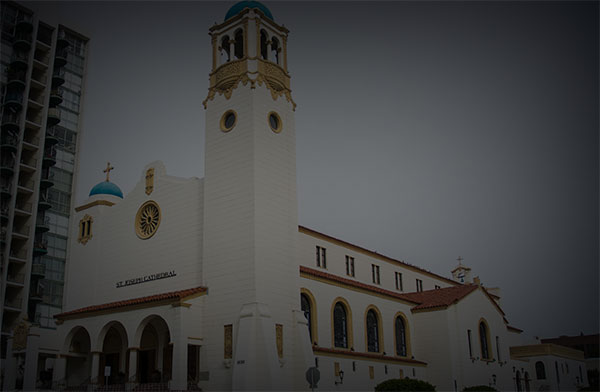 03/05/2022 - 03/19/2022
11:00 am - 3:00 pm


,
Come and mingle with fellow parishioners and friends at an informal, uplifting celebration of St. Joseph's Day.  Enjoy a delicious Italian Luncheon.  Win raffles prizes.  Proceeds go to updating our Cathedral Sound System. You may reserve and buy your tickets by calling the parish office at 619- 239-0229
RAFFLE TICKET INFORMATION!
~~Drawing will be   on Mar 19 at the St Joseph's Table Luncheon.
~~Winners do not need to be present.
~~No writing necessary! 
~~Simply drop a ticket in the raffle box of your choice & keep the copy.
~~Winning numbers will be posted on Flocknote, our website (sdcathedral.org) and in the vestibule.
Map Unavailable